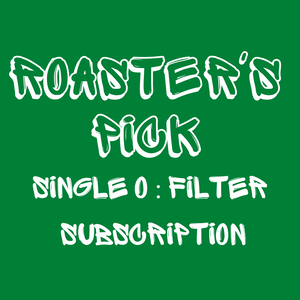 Subscription
Roaster's Pick : Single Origin Filter Roast
Regular price
$17.00
$16.00
Unit price
per
Being a micro roastery, we love to roast a variety of different beans!
Sometimes they don't even make it onto our online shop, because we get them in small quantities, or we just drink it all ourselves!
But now we want our Chilled Out Coffee community to enjoy it with us!
Sign up for a subscription, and we will send you a bag of something we are enjoying.
This may be coffee already listed online, or an exclusive coffee that will only be available through subscription.
200g bags
Roasted to order
Ground to order if required
---